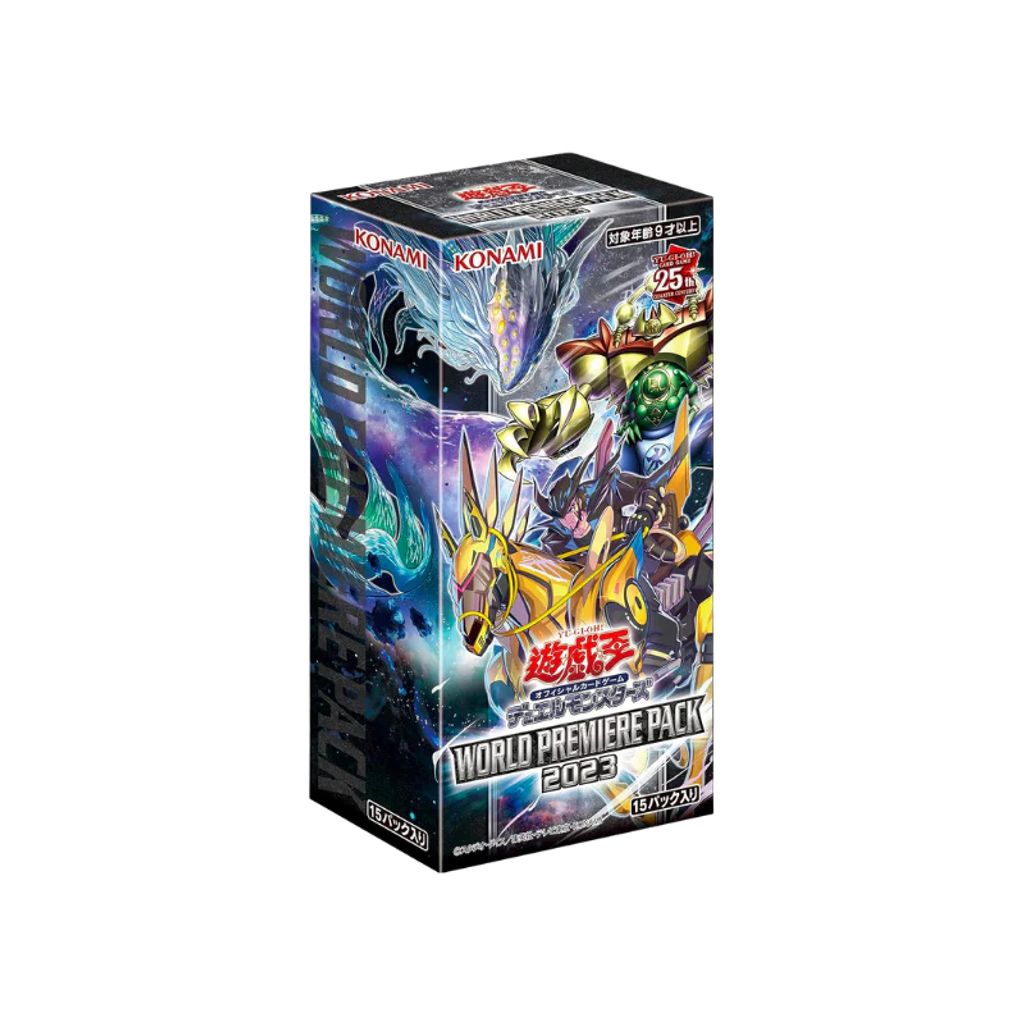 Yu-Gi-Oh! World Premiere Pack 2023
Introduces to the OCG previously TCG-only cards from Power of the Elements, Darkwing Blast, Photon Hypernova, and Cyberstorm Access, among other TCG-exclusive products.


There are 5 cards per pack and 15 packs per box. The set contains 67 cards:

1 Quarter Century Secret Rare (including international artwork)
6 Ultra Rares
7 Super Rares
14 Rares
39 Commons
All Super Rares and 5 Ultra Rares are also available as Secret Rare.
---