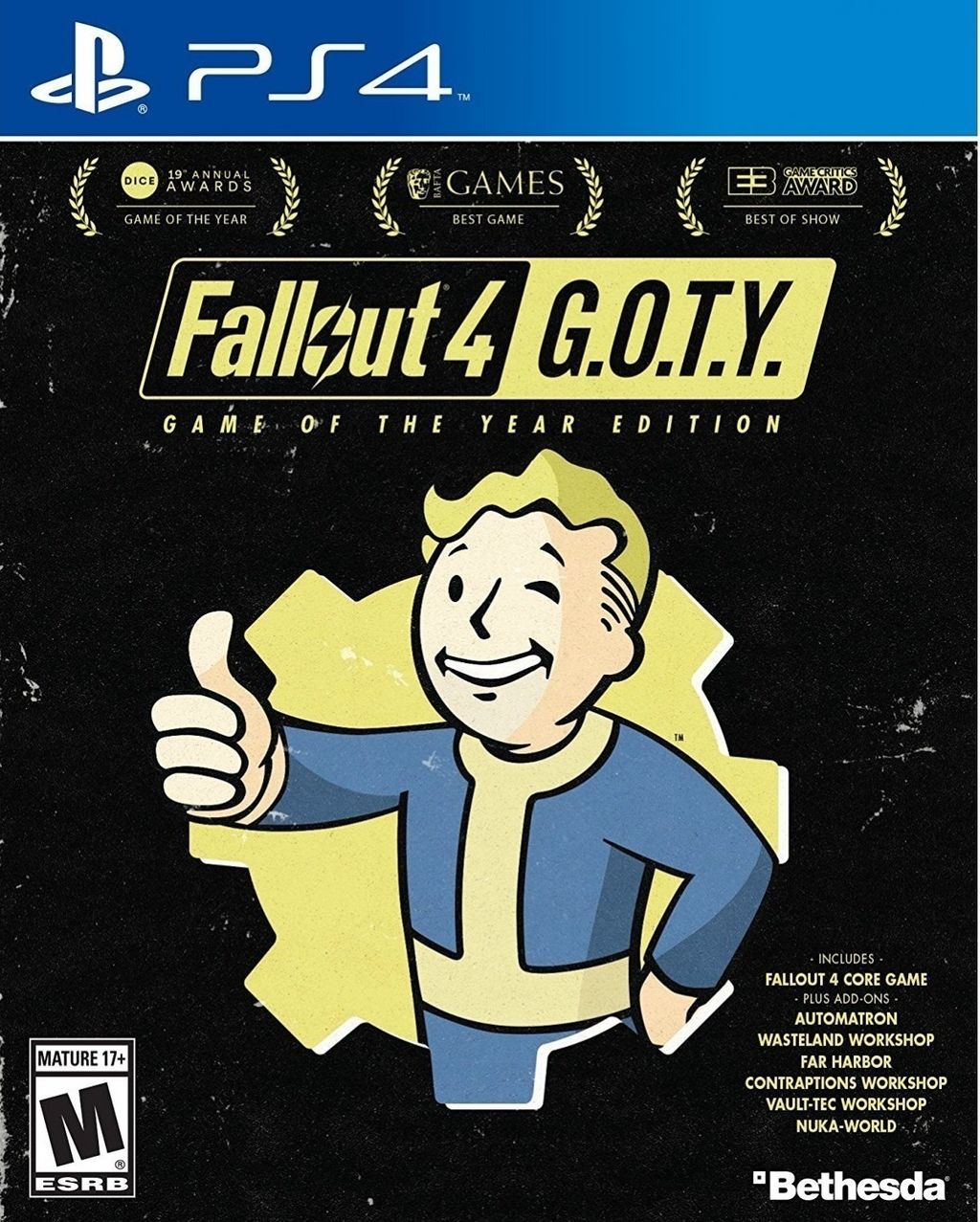 PS4: Fallout 4 Game Of The Year Edition [R3/ENG/CHI]
Return to the Wasteland on September 26 with Fallout 4: Game of the Year Edition. With all the latest gameplay updates (including Survival mode), graphical enhancements, the ability to play Mods for free on PC and consoles, plus all official add-ons included, this is the ultimate way to experience the award-winning post-nuclear adventure from Bethesda Game Studios.
Winner of more than 200 "Best Of" awards – including the 2016 BAFTA and 2016 D.I.C.E. Game of the Year – Fallout 4 is the studio's most ambitious game yet. As the sole survivor of Vault 111, you enter a world destroyed by nuclear war. Every second is a fight for survival, and every choice is yours. Only you can rebuild and determine the fate of the Wasteland.
---