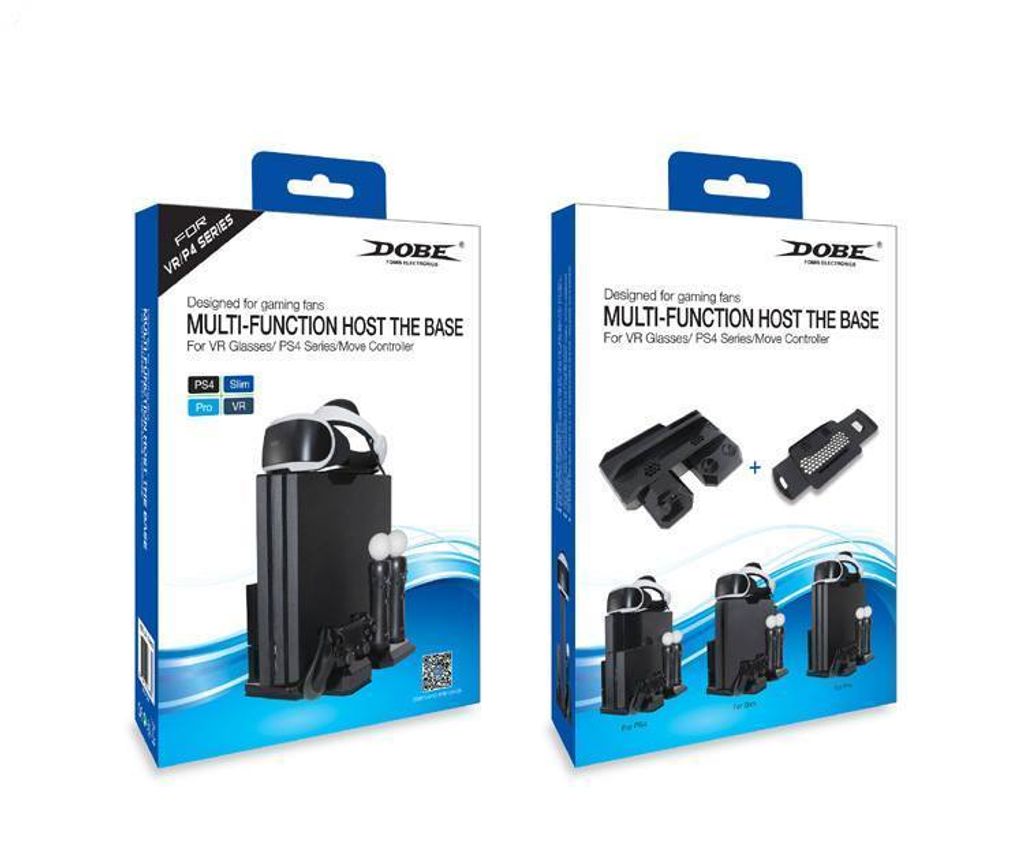 PS4: Dobe FAT/SLIM/PRO Dobe Multi - Function Host The Base
This Product is compatible with the old host, PS4 Slim host, PS4 Pro host
Built in two high speed fan to accelerate the Flow of air inside the PS4 host, in order to achieve the purpose of cooling.
This product can be placed in the PS VR SONY original host
This product uses two USB ports on the PS4 host for power supply, without additional power supply.
This product can also charge to a PS4 original handle and two PlayStation Move handles.
---