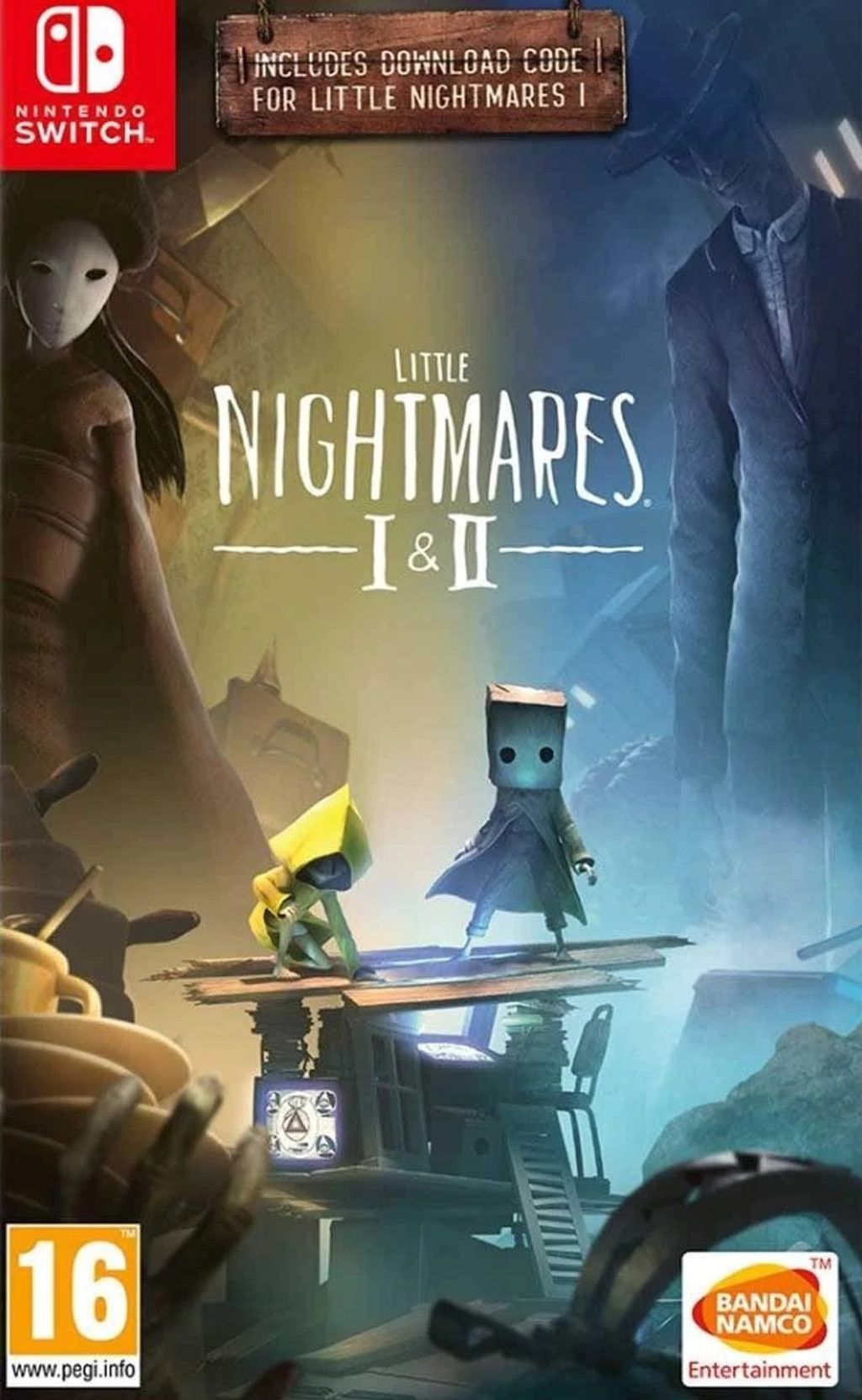 NS: Little Nightmares I & II [EU/ENG]
mmerse yourself in a dark fairy tale that will confront your childhood fears, package contains parts one and two.
Little Nightmares I:
Do you remember your childhood fears? LITTLE NIGHTMARES, developed by Tarsier Studios, will allow you to embark on a grim adventure as you help our hero "Six" in her yellow raincoat escape The Maw - a vast, mysterious vessel inhabited by corrupted souls looking for their next meal!
Little Nightmares II is a suspense-adventure game in which you play as Mono, a young boy trapped in a world that has been distorted by the humming transmission of a distant tower. With Six, the girl in a yellow raincoat, as his guide, Mono sets out to discover the dark secrets of The Signal Tower and save Six from her terrible fate; but their journey will not be straightforward as Mono and Six will face a gallery of new threats from the terrible residents of this world.
---