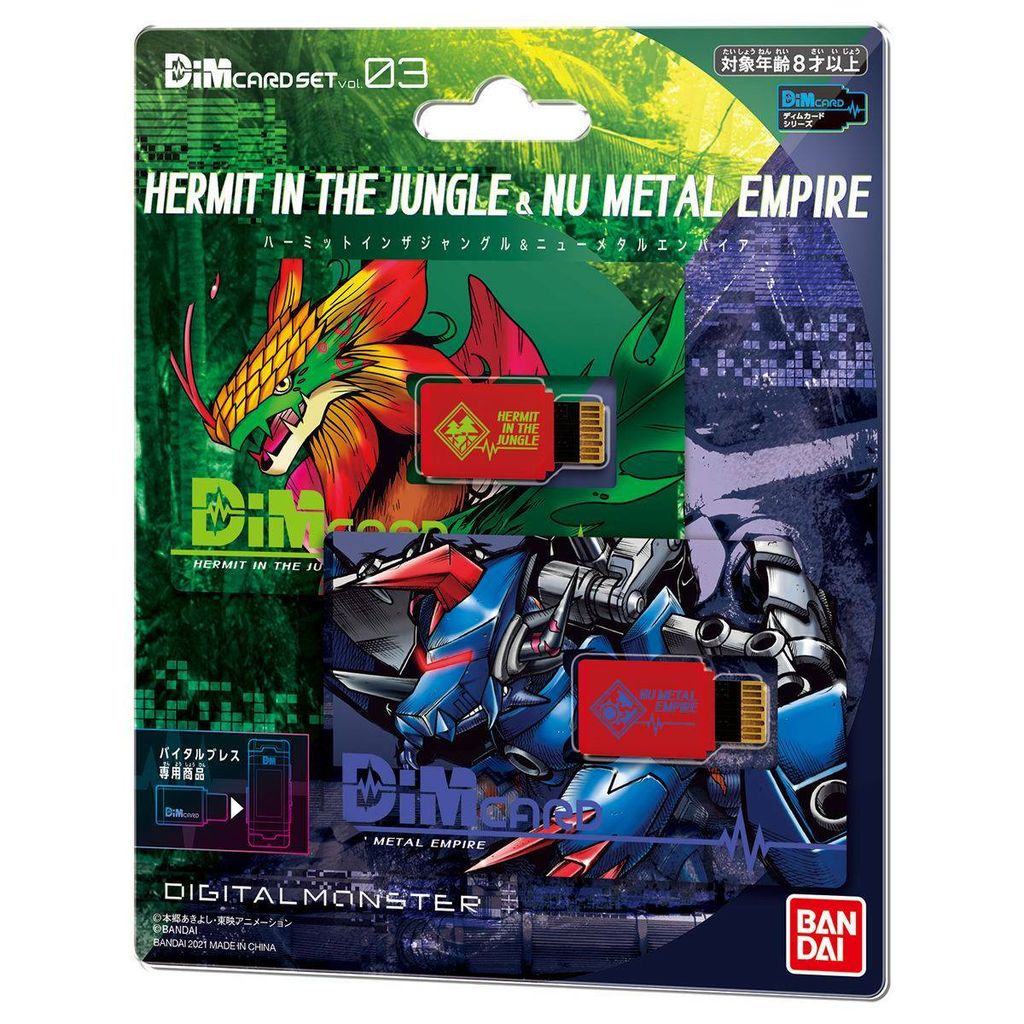 Digmon Dim Card Vol. 03 Hermit In The Jungle & Metal Empire
The "Dim Card" series is an interlocking item that expands the play of "Vital Bracelet".
By linking the "Dim Card" to the " Vital Bracelet Digital Monster", you can unlock new areas and expand the types of Digimon that can be nurtured.
The "HERMIT IN THE JUNGLE Dim Card" is an evolutionary route centered on plant Digimon that live in the jungle while the "NU METAL EMPIRE Dim Card" contains evolutionary routes centered on mechanical Digimon lurking in the mechanical empire.
---