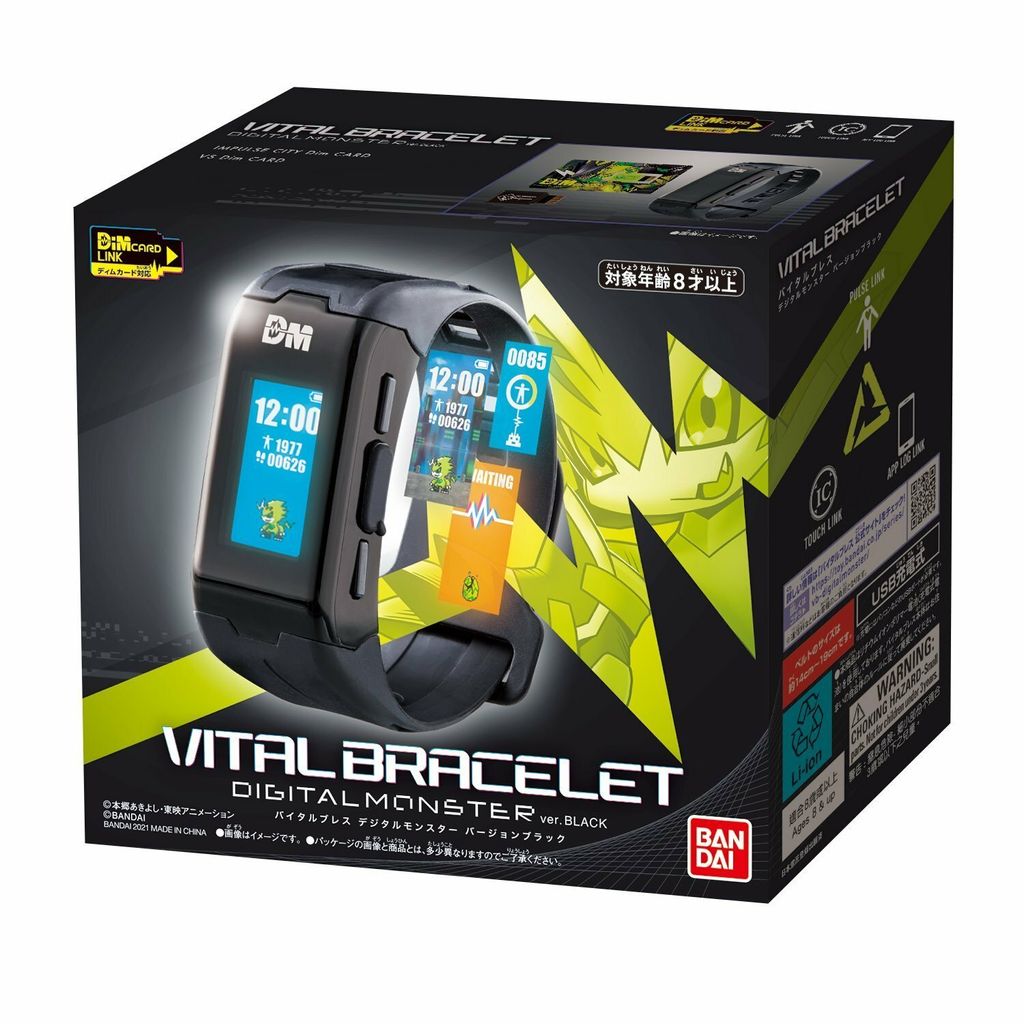 Digimon Vital Breath Digital Monster [Vital Bracelet - Black]
Digital Monster" is now available from the wearable LCD toy series "Vital Breath" that allows you to develop and evolve your character according to the amount of activity such as your heart rate and steps .

It has a built-in NFC chip, and it is possible to perform auto-battle of Digimon by touching an NFC-equipped smartphone that is in a state of emitting radio waves or an IC device such as a card reader in the city with an application or the like .
If you use the dedicated app, you can manage the raised Digimon, register the picture book, and battle online.

By inserting an optional Dim Card, you can change the area and breeding Digimon.

(All items other than those included with this product are sold separately.)


[Set Contents For ver. White
・ Vital Breath Digital Monster ver. Black - 1
・ Impulse City Dim Card - 1
・ VS Dim Card - 1
・ Charging Cable - 1


*Please note that shipping may be delayed depending on the order status.
*The product photos and specifications on this page are under development.
 Product specifications are subject to change without notice.
*The image is a prototype and may differ from the actual product. Please read it after acknowledging it.
*The color of the image may be slightly different from this item.
*All items are sold separately except for the set contents.
---