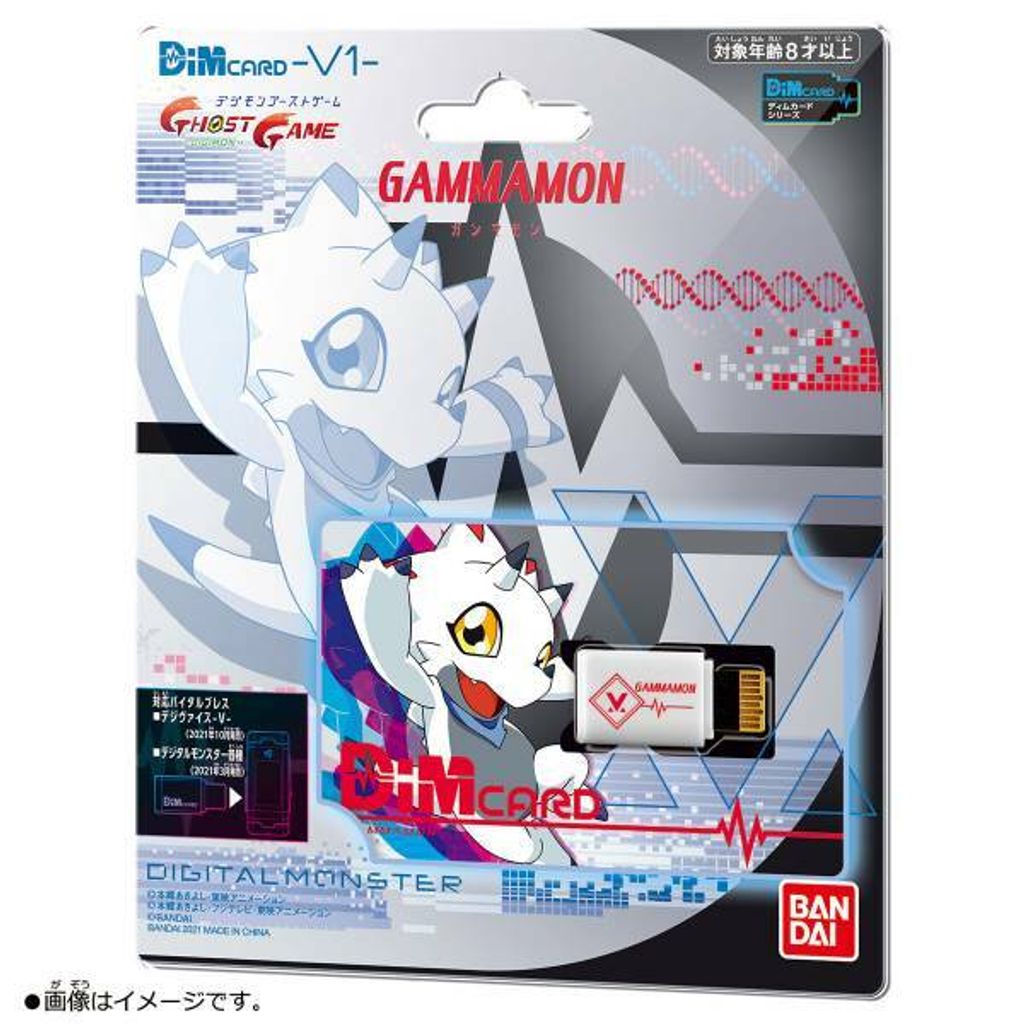 Digimon Dim Card V1 Ghost Game Gammamon
The "Dim Card" series is an interlocking item that expands the play of "Vital Bracelet".
By linking the "Dim Card" to the " Vital Bracelet Digital Monster", you can unlock new areas and expand the types of Digimon that can be nurtured.
This is a Dim card that contains the evolution line of the main character's partner Digimon "Gammamon" that appears in the TV anime "Digimon Ghost Game".
---